EVERY SPACE CAN BE
BEAUTIFUL
Festive
Sale
25% Off on selected products
Indiglam - Purple
View Product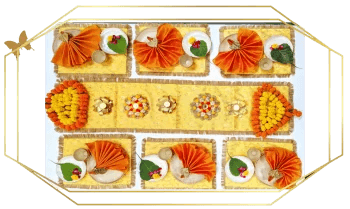 Sapphire Sparkle
View Product
Indiglam - Peach
View Product
VPOP Table Decor
DIY Boxes
VPOP brings you an easy, quick, and affordable way to transform your dining table. Complete with hand-crafted table linens, centerpieces, and all the other accessories you'll need to brighten and beautify your dining experience. Our amazing dining tablescape kits give you the tools to create dazzling displays that everyone will be talking about!
Each of our boxes are limited edition and you can use any of your existing crockery and cutlery with our boxes to create a stunning table setting. You can choose the box based on the size of your table (from a 2 seater to a 16 seater) and we will ship it to your doorstep.
What's more is that every item in the box lends itself to various combinations so you will never get bored of the same arrangement. Everything you need for a fantastic table setting is already in the box. All you have to do is to effortlessly lay it out.