We provide unique, all-inclusive décor solution for your dining table. Your pack as the complete Table Linen as well as décor items for a complete look.
Vpop products and designs are high quality and very versatile , all you have to do is open the box and effortlessly set your dining table.
Each of our designs are limited editions so that you own a unique style unlike anywhere else.
Each of our designs are limited editions so that you own a unique style unlike anywhere else.
I have always been surrounded by creative women who have worked with the most affordable, day to day items to make their homes welcoming and stunning. Each displayed their unique style with such joy and confidence.
Growing up in various Air Force camps, I saw Air Force Wife's Association, lay out the most exquisite decor for various official events, celebrations, and festivities. Later in life, my mom in law's flair for simple and elegant decor inspired me to up my game further.
Once Covid hit, quarantine gave me the creative space to realise that décor and design are my true passions. In the past, I myself have, struggled to find complete sets of table linen which were original yet affordable and hence the idea of VPOP arose!
How amazing would it be if you, my amazing Vpopper, had an entire table setting design handed to you in the box? This would free up your time to do what's most important -spend time with your loved ones in a beautiful setting.
"V pop your tables" is the first in the series I have planned for you. Everything you need for a fantastic table setting is already in the box. All you have to do is to effortlessly lay it out. What's more is that every item in the box lends itself to various combinations so you will never get bored of the same arrangement. In the same way, each successive box will fire your imagination and creativity.
I cannot begin to tell you how much joy it brings me to see you Vpoppers out there, setting up amazing tables for your families & friends. So bring us into your home and see the magic of how v pop your table!!
Varuna Chand
Founder & CEO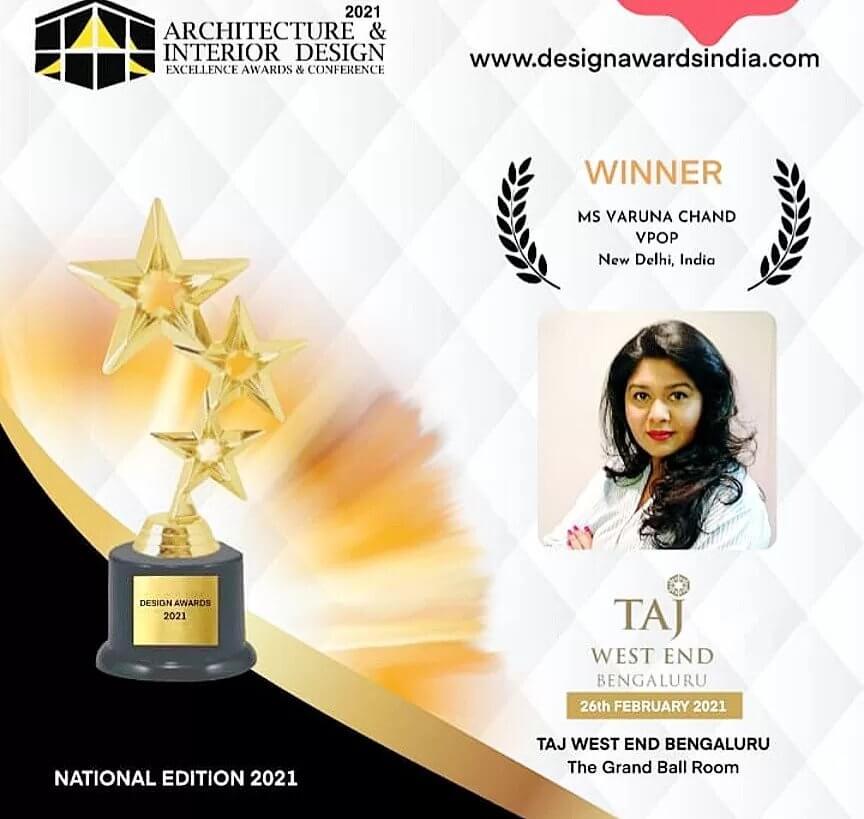 E-COMMERCE & CREATIVE PRODUCTS
At the National Architecture and Interior Design Excellence Awards 2021, Vpop won the "Most Promising Interior Décor Product Brand of the Year 2021" India Award under the "E-commerce & Creative Products" Category for the year 2021.
Most INNOVATIVE Decor Product of the YEAR 2021
Brands Impact has taken note of the fact that Vpop has made impressive progress since the beginning and more importantly, has the clear potential to emerge as the leader in the Home Decor segment in times to come. They have felicitated our organization, Vpop for its extraordinary achievements and growth and hereby awarded it for the "Most Innovative Decor Product of the Year 2021"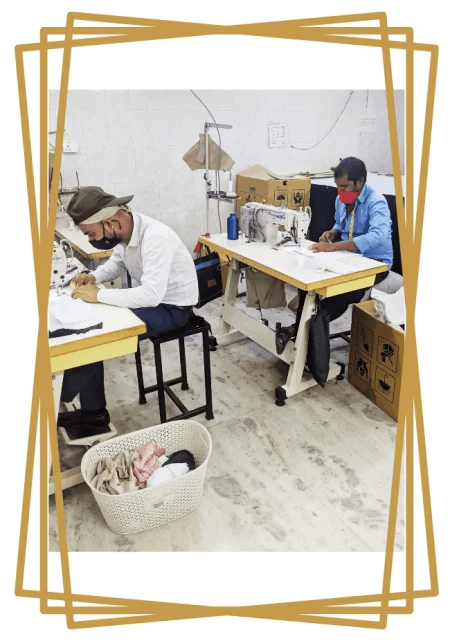 Each one of the products in the box has been hand crafted by local artisans who have been severely hit during these tough financial times. I have tried my level best in helping them with building networks so that raw materials could be sourced, providing them with monetary assistance as well as giving them an avenue to keep their art alive. I was very clear from the get-go to keeping my margins low and cutting out all middlemen so that the majority of the profit goes to the artisan.
Thank you for supporting them.